SoBeVIP Miami Announces Addition of Luxury Yacht Rentals
View as PDF
Print View
To provide fresh ways for Florida visitors and residents to enjoy the coastal waters, SoBeVIP has added luxury yacht rentals to its services.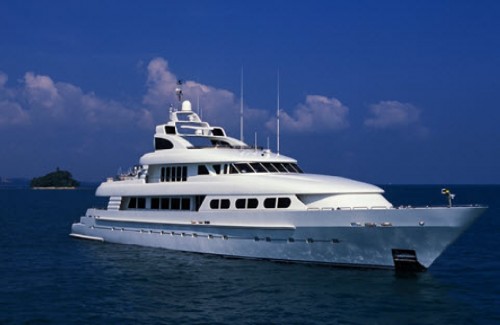 Miami, FL,, USA - - October 15, 2014 /PressCable/ --
Miami, FL - R.S. Schmitt, owner of SoBeVIP, is happy to make known that the company has added luxury yacht charters to its rental services. For approximately 12 years, SoBeVIP has provided its clients with top-of-the-line adventures in exotic cars, but its services are no longer restricted to the land. The luxurious experiences the company provides have now extended to Florida's coastal waters.
Since adhering to boating regulations and maintaining a personal yacht can be costly and time-consuming, Schmitt feels that there is a real need for luxury yacht rentals in the South Beach and Miami Beach areas. "Now, anyone can experience firsthand what it's like to be aboard a truly upscale vessel for a decadent vacation, private business meeting, or special event," he says. "We take all the hassle out of caring for a boat of this magnitude, so our clients can fully enjoy all the amenities a luxury yacht provides."
SoBeVIP expects the yachts in its fleet to cater to a wide array of needs. Naturally, a luxury yacht is a lush means to explore the Florida coast as an opulent vacation, full of maritime thrills and opportunities to recharge from the stress of everyday life. There are far more uses for Miami yacht charters, however. Employers can rent a yacht for company events or to reward those with the highest productivity with a weekend getaway. It is also an ideal venue for business negotiations, due to its high level of privacy. Also, few spots could be more impressive for a wedding than a luxury yacht.
Schmitt has dedicated a new page on the SoBeVIP website to outline these new yacht charter services. The page provides more specific information on what to expect while on board and how luxury yacht rentals may differ according to each client's particular purpose. There are even specific sections devoted to vacation yachts, corporate charters, and how these rentals can help create a stellar wedding. As suggested on the website, SoBeVIP promises to go above and beyond in tailoring the luxury yacht experience to each individual's needs.
For more information on luxury yacht or exotic car rental services, contact SoBeVIP at (305) 306-8220 or visit the company website at http://florida.sobevip.com.
For more information about us, please visit http://florida.sobevip.com/
Contact Info:
Name: RS Schmitt
Organization: SoBeVIP
Phone: (305) 306-8220
Release ID: 65996
For more information visit r

Recent Press Releases By The Same User
Agarwood Essential Oil Market Expected to Grow at CAGR 4.2% During 2016 to 2022"> (Fri 2nd Jun 17)
Cyber Weapon Market by Type, Product, Application, Region, Outlook and Forecast to 2022 (Fri 2nd Jun 17)
Landscaping and Gardening Expert Trevor McClintock Launches New Locally Optimized Website (Fri 2nd Jun 17)
Sleep apnea devices Market is Evolving At A CAGR of 7.5% by 2022 (Fri 2nd Jun 17)
Agriculture Technology Market 2017 Global Analysis, Opportunities and Forecast to 2022 (Fri 2nd Jun 17)
Global VR Helmet Market by Manufacturers, Technology, Type and Application, Forecast to 2022 (Fri 2nd Jun 17)