John Henderson Law Announces Free Consultations For Clients
View as PDF
Print View
Both bankruptcy and personal injury clients are welcome to set up appointments at their convenience, reports http://johnhendersonlaw.com/.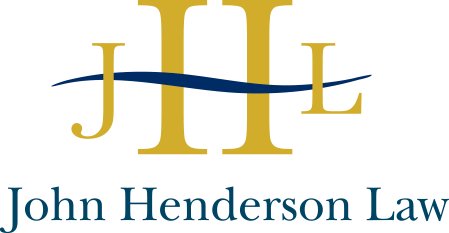 Springfield, MO - May 15, 2016 /MarketersMedia/ --
John Henderson Law, a bankruptcy and personal injury firm serving Springfield, Missouri and the surrounding areas, has recently announced that they are now offering free consultations to clients who need to secure an attorney's help with bankruptcy or personal injury cases. Those who are interested in booking a consultation with the firm are encouraged to give them a call or visit their website to fill out their short contact form.
John Henderson, the attorney at the helm of the law firm, stated "While many clients debate whether or not they need an personal injury or bankruptcy attorney, the truth is that these are two complex areas of the law. When these types of cases are handled in the wrong way, it can result in serious legal and financial ramifications for the client. The pain and anguish can be compounded if a client is dealing with a long-term illness or injury or facing the loss of their home or possessions. For this reason, our firm has opted to provide free consultations for clients who need legal help during such a difficult and confusing time. We'll be able to review their case, answer any questions they may have, and help them get some peace of mind about moving forward."
John Henderson is a highly experienced bankruptcy and personal injury lawyer. Having graduated from the University of Arkansas Law School in 1984, he has been practicing law for well over three decades. Over the years, John has remained true to his values of fairness and fresh starts, and this is what led him to concentrate his practice in the areas of bankruptcy and personal injury and begin fighting for those who are seeking recovery from financial hardship or fair compensation for an injury they sustained.
Henderson goes on to say, "Offering free consultations to our clients is our firm's way of staying true to the values we've held on to over the years. We are passionate about helping people. We want them to have access to the legal help that will allow them to get the fresh start they need or financial compensation they deserve so they can finally move on to the next chapter of their lives."
Those who would like to set up a free consultation with John Henderson Law can visit www.johnhendersonlaw.com.
About John Henderson Law:
The Law Firm of John Henderson provides experienced counsel that gets results. The firm specializes in Bankruptcy Law and Personal Injuries with over 30 years of experience. John Henderson takes pride in helping clients win their cases.
For more information about us, please visit http://johnhendersonlaw.com/
Contact Info:
Name: John Henderson
Organization: John Henderson Law
Phone: (417) 866-4505
Source: http://marketersmedia.com/john-henderson-law-announces-free-consultations-for-clients/115150
Release ID: 115150
Recent Press Releases By The Same User
Agarwood Essential Oil Market Expected to Grow at CAGR 4.2% During 2016 to 2022 (Fri 2nd Jun 17)
Cyber Weapon Market by Type, Product, Application, Region, Outlook and Forecast to 2022 (Fri 2nd Jun 17)
Landscaping and Gardening Expert Trevor McClintock Launches New Locally Optimized Website (Fri 2nd Jun 17)
Sleep apnea devices Market is Evolving At A CAGR of 7.5% by 2022 (Fri 2nd Jun 17)
Agriculture Technology Market 2017 Global Analysis, Opportunities and Forecast to 2022 (Fri 2nd Jun 17)
Global VR Helmet Market by Manufacturers, Technology, Type and Application, Forecast to 2022 (Fri 2nd Jun 17)