Drinking Water Testing Kit Alkalinity PH Hardness Test Strips Launched
View as PDF
Print View
My Home Test (MHT), a company specializing in substance testing solutions, announced the launch of a new water testing kit. Each MHT water test strip provides nine accurate and easy-to-use drinking water readings for PH, alkalinity, lead, chlorine and others.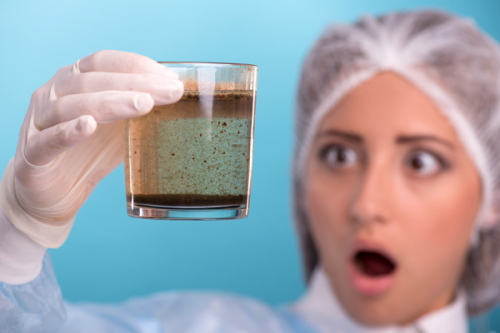 Fort Lauderdale, United States - March 30, 2017 /PressCable/ --
My Home Test (MHT), a test development company, launched a new water testing strips pack providing nine water tests for parameters such as PH, hardness, lead, chlorine and others.
More information can be found at https://amazon.com/Drinking-water-test-strips-MHT/dp/B01M7Y9WND.
Assessing water quality is extremely important for health and safety purposes. According to water industry experts, all types of users, from government institutions to homeowners, should undertake routine water tests to safeguard against a variety of environmental and health risks. Furthermore, certain consumers such as professional athletes and those with particular health conditions often need to test their drinking water more frequently, in order to ensure that they use adequate water sources.
However, many homeowners either never test their drinking water, or use ineffective testing methods. Lead, for instance - one of the most frequent water pollutants - often goes undetected unless proper testing equipment is used, which can lead to serious health and environmental issues.
My Home Test launched a new water testing method that can be used by homeowners to assess the quality of their drinking water, or by students for classroom science experiments.
The kit contains 50 testing strips that are easy to use and store, with actionable instruction leaflets and a comprehensive test reading guide.
To help homeowners assess a variety of drinking water parameters, My Home Test worked with professional water experts to develop a testing solution that can identify multiple substances in the tested water. MHT water test strips provide accurate testing for PH and total alkalinity, total chlorine, lead, iron, copper, and total hardness.
The MHT kit can be used by anyone looking for a reliable, accurate and accessible method to test drinking water, from athletes concerned about certain compounds in their water to homeowners looking to purchase a filtration system.
Interested parties can find more information by visiting the above-mentioned website.
Contact Info:
Name: Mark
Organization: Miracle sound inc
Address: 1035 Northwest 7th Terrace, Fort Lauderdale, Florida 33311, United States

For more information, please visit https://www.amazon.com/Drinking-water-test-strips-MHT/dp/B01M7Y9WND
Source: PressCable
Release ID: 181994
Recent Press Releases By The Same User
Agarwood Essential Oil Market Expected to Grow at CAGR 4.2% During 2016 to 2022 (Fri 2nd Jun 17)
Cyber Weapon Market by Type, Product, Application, Region, Outlook and Forecast to 2022 (Fri 2nd Jun 17)
Landscaping and Gardening Expert Trevor McClintock Launches New Locally Optimized Website (Fri 2nd Jun 17)
Sleep apnea devices Market is Evolving At A CAGR of 7.5% by 2022 (Fri 2nd Jun 17)
Agriculture Technology Market 2017 Global Analysis, Opportunities and Forecast to 2022 (Fri 2nd Jun 17)
Global VR Helmet Market by Manufacturers, Technology, Type and Application, Forecast to 2022 (Fri 2nd Jun 17)