Global Nuclear Decommissioning Market Outlook to 2022-Market Analysis by Geography, Components, Competitive Landscape, Key Company Information-Growth Trends and Forecasts
View as PDF
Print View
The study of Global Nuclear Decommissioning Market 2017-2022, industry is very important to enhance business productivity and for the study of market forecast. Report presented by Orbis Reseach contains a comprehensive market and vendor landscape in addition to a SWOT analysis of the key vendors.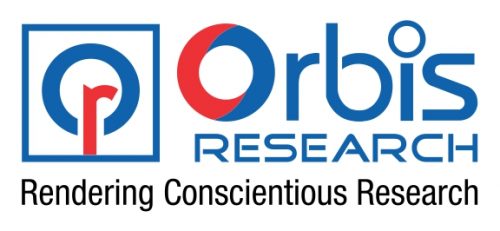 Dallas, United States - May 18, 2017 /MarketersMedia/ --
The Global Nuclear Decommissioning Market has been estimated at USD XX billion in 2016 and is projected to reach USD XX billion by 2022, at a CAGR of XX% during the forecast period from 2017 to 2022. The world's focus is shifting towards clean energy sources, as the nations are moving towards energy efficiency. As a result, technologies such as solar photovoltaic and wind power generation are growing at a fast pace. Even though nuclear energy is considered a low carbon technology, nuclear power plant related accidents such as the Three-Mile Island accident, the Chernobyl disaster, and the recent Fukushima nuclear power plant accident have all been cause for concern to the public and to governments that have plans for nuclear power generation. Countries like Germany have already dropped the plans of having nuclear energy in their energy mix. As a result, many countries are shedding their nuclear power in order to move towards non-nuclear power generation programs. Moreover, there are certain reactors that retire from operation as they are economically not viable to produce power. Hence, the global nuclear decommissioning market is growing at a good rate.
Download PDF Sample of Nuclear Decommissioning Market Report@ http://www.orbisresearch.com/contacts/request-sample/280376
Market Dynamics
The main concern regarding the nuclear decommissioning projects is the reliability of services offered. For example, in the case of decommissioning of the Brennilis Nuclear Power Plant, which is a 70 MW reactor, despite the huge costs of dismantling there have been reported leakages of radioactive elements into the lake. In addition, there are high investment costs involved in decommissioning a nuclear reactor. The dismantling of the Niederaichbach Nuclear Power Plant in Germany cost about EUR 140 million. However, these high costs will not prevent the market growth prospects as there will be an ongoing requirement for decommissioning of nuclear reactors.
Browse Full Report with TOC: http://www.orbisresearch.com/reports/index/global-nuclear-decommissioning-market-outlook-to-2022-market-analysis-by-geography-components-competitive-landscape-key-company-information-growth-trends-and-forecasts
Market Segmentation & Scope
The nuclear decommissioning market applies to different reactor applications such as the commercial power reactor, prototype power reactor, as well as, the research reactor. Hence, the market segmentation is done based on these categories. The market has also been categorized into five segments based on the type of the reactor, namely, pressurized water reactor, pressurized heavy water reactor, high-temperature gas cooled reactor, liquid metal fast breeder reactor. The XX reactor type of nuclear decommissioning accounted for the largest share with more than XX % of the total market share, in 2016. The market has also been geographically segmented into North America, Asia-Pacific, Europe, the Middle East & Africa and Latin America, with Europe occupying the largest consumer base in the world. XX and XX follow the list, respectively. The major companies dominating this market for its products, services, and continuous product developments have been listed in the report.
Place Purchase Order for this Report@ http://www.orbisresearch.com/contact/purchase/280376
Scope of the Report:
o Global Nuclear Decommissioning Market Analysis, by Reactor Type
o Pressurized Water Reactor
o Pressurized Heavy Water Reactor
o Boiling Water Reactor
o High-Temperature Gas Cooled Reactor
o Liquid Metal Fast Breeder Reactor
Global Nuclear Decommissioning Market Analysis, by Application
o Commercial Power Reactors
o Prototype Power Reactors
o Research Reactors
Global Nuclear Decommissioning Market, by Site Capacity
o Below 100 MW
o 100 - 1000 MW
o Above 1000 MW
Global Nuclear Decommissioning Market Analysis, by Region
o North America
o Asia-Pacific
o Europe
o The Middle East and Africa
o South America
Key Companies
o AECOM
o Areva
o Babcock
o Bechtel
o CH2M
o Hitachi - GE
o Magnox Ltd.
o Sellafield Ltd.
o Westinghouse
o Others
Key Deliverables in the Study
o Market Overview - market analysis and identification of key drivers, restraints, and opportunities.
o Major trends and economic outlook.
o Supply chain analysis.
o Porter's five forces analysis.
o A comprehensive summary of the industry sectors and regions poised for the fastest-growth.
o Generator sets market analysis by fuel type, region, capacity/rating, end-use, and application.
o Future outlook of the market.
o Extensively researched competitive landscape section with profiles of major companies, along with their estimated market share.
Table of Content:
1. Executive Summary
2. Research Methodology
3. Market Overview
3.1 Introduction
3.2 Market Demand to 2021
3.3 Government Policies and Regulations
4. Markets Dynamics
4.1 Drivers
4.1.1 Nuclear Reactors Reaching Operational Retirement
4.1.2 Growth of Renewables
4.1.3 Public Opposition Towards Nuclear Power
4.2 Constraints
4.2.1 High Investment Costs in Decommissioning Projects
4.2.2 Long Project Life
4.2.3 High-Risk of Environmental and Human Sabotage During Decommissioning
4.3 Opportunities
4.3.1 German Policy to Phase Out Nuclear Power
4.3.2 New Improved Methods of Decommissioning
5. Porters 5 Force Analysis
6. Global Nuclear Decomissioning Market, by by Reactor Type
6.1 Pressurized Water Reactor
6.2 Pressurized Heavy Water Reactor
6.3 Boiling Water Reactor
6.4 High-Temperature Gas-Cooled Reactor
6.5 Liquid Metal Fast Breeder Reactor
7. Global Nuclear Decomissioning Market, by Application
7.1 Commercial Power Reactors
7.2 Prototype Power Reactors
7.3 Research Reactors
8. Global Nuclear Decomissioning Market, by Capacity
8.1 Below 100 MW
8.2 100 - 1000 MW
8.3 Above 1000 MW
9. Global Nuclear Decomissioning Market Analysis, by Geography
9.1 North America
9.1.1 The United States of America
9.1.2 Canada
9.1.3 Others
9.2 Asia-Pacific
9.2.1 China
9.2.2 India
9.2.3 South Korea
9.2.4 Taiwan
9.2.5 Others
9.3 Europe
9.3.1 Finland
9.3.2 France
9.3.3 Germany
9.3.4 Sweden
9.3.5 Ukraine
9.3.6 UK
9.3.7 Others
9.4 The Middle East and Africa
9.4.1 Iran
9.4.2 Others
9.5 South America
9.5.1 Brazil
9.5.2 Argentina
9.5.3 Others
10. Key Company Players
10.1 AECOM
10.2 Areva
10.3 Babcock
10.4 Bechtel
10.5 CH2M
10.6 Hitachi - GE
10.7 Magnox Ltd
10.8 Sellafield Ltd
10.9 Westinghouse
10.10 Others
11. Competitive Landscape
11.1 Mergers & Acquisitions
11.2 Joint Ventures, Collaborations and Agreements
12. Appendix
12.1 Disclaimer
12.2 Contact Us
About Us:
Orbis Research is a single point aid for all your Market research requirements. We have vast database of reports from the leading publishers and authors across the globe. We specialize in delivering customised reports as per the requirements of our clients. We have complete information about our publishers and hence are sure about the accuracy of the industries and verticals of their specialisation. This helps our clients to map their needs and we produce the perfect required Market research study for our clients.
Contact Info:
Name: Hector Costello
Email: sales@orbisresearch.com
Organization: Orbis Research
Address: 4144N Central Expressway, Suite 600
Phone: +1 (214) 884-6817
Source URL: http://marketersmedia.com/global-nuclear-decommissioning-market-outlook-to-2022-market-analysis-by-geography-components-competitive-landscape-key-company-information-growth-trends-and-forecasts/201026
For more information, please visit http://www.orbisresearch.com/reports/index/global-nuclear-decommissioning-market-outlook-to-2022-market-analysis-by-geography-components-competitive-landscape-key-company-information-growth-trends-and-forecasts
Source: MarketersMedia
Release ID: 201026
For more information visit r

Recent Press Releases By The Same User
Agarwood Essential Oil Market Expected to Grow at CAGR 4.2% During 2016 to 2022"> (Fri 2nd Jun 17)
Cyber Weapon Market by Type, Product, Application, Region, Outlook and Forecast to 2022 (Fri 2nd Jun 17)
Landscaping and Gardening Expert Trevor McClintock Launches New Locally Optimized Website (Fri 2nd Jun 17)
Sleep apnea devices Market is Evolving At A CAGR of 7.5% by 2022 (Fri 2nd Jun 17)
Agriculture Technology Market 2017 Global Analysis, Opportunities and Forecast to 2022 (Fri 2nd Jun 17)
Global VR Helmet Market by Manufacturers, Technology, Type and Application, Forecast to 2022 (Fri 2nd Jun 17)