Global Automotive E-Retail Market to Exhibit Impressive Growth of CAGR 33.70% during the period 2017-2021
View as PDF
Print View
Global Automotive E-retail Market 2017-2021 This New Report presented by Orbis Reseach contains a comprehensive market and vendor landscape in addition to a SWOT analysis of the key vendors.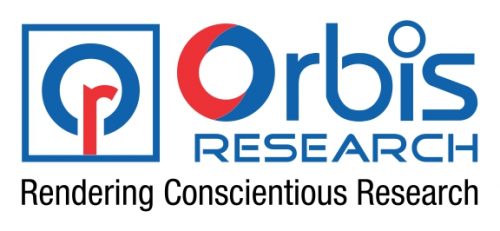 Dallas, United States - May 18, 2017 /MarketersMedia/ --
Latest Research Report - Global Automotive E-retail Market 2017-2021
The Following Companies As The Key Players In The Global Automotive E-Retail Market: Alibaba Group, Paytm, Amazon, and Flipkart.
Other Prominent Vendors in the market are: eBay and Snapdeal.
Commenting on the report: "One trend in market is rising popularity and subsequent sales of electric two-wheelers online. Rising levels of pollution from vehicles using internal combustion engines and fluctuating fuel prices have induced government bodies to push toward green modes of transportation, promoting sales of electric vehicles. Moreover, increasing dependence of nations on petroleum-based fuels cause a huge cost to the governments as they have to import fuel to meet their domestic demand."
According to the report, one driver in market is convenience of booking a vehicle with minimum physical effort. About 95% of the global vehicle buyers conduct online research regarding prices, features, and user reviews of the vehicles before making a decision to buy. Most buyers would want to compare the prices offered by different dealers. Most of the automotive dealers have their information registered with online automotive search portals such as Kelley Blue Book and Edmunds.com. The automotive e-retailers also help choose appropriate dealers, who offer vehicles with the desired features of customers is driving the market for automotive e-retail vendors.
Get a PDF Sample of Global Automotive E-retail Market Report at: http://www.orbisresearch.com/contacts/request-sample/277556
Further, the report states that one challenges in market is rising stringency in two-wheeler emission norms. Rising levels of vehicular emissions have forced governments of emerging countries, such as India and China, to bring in stringent two-wheeler emission standards. Increasing stringency in emission norms is expected to drive the value of catalytic converters. Two-wheelers would be equipped with advanced substrates that are capable of controlling emissions for being compliant with the proposed emission standards. For instance, India is planning to implement Bharat Stage 6 (BS6) by 2020. Emission standards are regulated for both two-wheelers and three-wheelers in India. Addition of substrates and other emissions control equipment is expected to drive the price of two-wheelers by about $75-$90 in 2020.
The study was conducted using an objective combination of primary and secondary information including inputs from key participants in the industry. The report contains a comprehensive market and vendor landscape in addition to a SWOT analysis of the key vendors.
Major Points Covered in TOC:
PART 01: Executive summary
PART 02: Scope of the report
o Market overview
o Top-vendor offerings
PART 03: Market research methodology
o Research methodology
o Economic indicators
PART 04: Introduction
o Key market highlights
PART 05: Market landscape
o Market overview
o Market size and forecast
o Five forces analysis
PART 06: Market segmentation by product
o Market segmentation by product
o Global automotive e-retail market in two-wheelers segment
o Global automotive e-retail market in passenger cars segment
PART 07: Geographical segmentation
o Global automotive e-retail market geographical segmentation
o Automotive e-retail market in APAC
o Automotive e-retail market in US
o Automotive e-retail market in Europe
PART 08: Key leading countries
Key leading countries
PART 09: Market drivers
o Growth of global e-commerce industry
o Convenience of booking a vehicle with minimum physical effort
o Low penetration of passenger cars in emerging countries
o Growing traffic congestion in urban region driving market for two-wheelers
PART 10: Impact of drivers
PART 11: Market challenges
o Stiff competition in new car sales due to fall in prices of used cars
o Direct selling undertaken by automotive OEMs
o Rise in number of car-sharing services
o Development of public transportation facilities
o Rising stringency in two-wheeler emission norms
PART 12: Impact of drivers and challenges
PART 13: Market trends
o OEMs using social media and vehicle research portals for marketing
o Automotive OEMs shifting to online portals to increase sales
o Rising popularity and subsequent sales of electric two-wheelers online
o General trend of renting utilitarian items through e-commerce
o Competitive landscape
o Other prominent vendors
PART 14: Key vendor analysis
o Alibaba Group
o Paytm
o Amazon
o Flipkart
PART 15: Appendix
Place a Purchase Order of Global Automotive E-retail Market Report at: http://www.orbisresearch.com/contact/purchase/277556
Contact Info:
Name: Hector Costello
Organization: Orbis Research

Source URL: http://marketersmedia.com/global-automotive-e-retail-market-to-exhibit-impressive-growth-of-cagr-33-70-during-the-period-2017-2021/201076
For more information, please visit http://www.orbisresearch.com/reports/index/global-automotive-e-retail-market-2017-2021
Source: MarketersMedia
Release ID: 201076
For more information visit r

Recent Press Releases By The Same User
Agarwood Essential Oil Market Expected to Grow at CAGR 4.2% During 2016 to 2022"> (Fri 2nd Jun 17)
Cyber Weapon Market by Type, Product, Application, Region, Outlook and Forecast to 2022 (Fri 2nd Jun 17)
Landscaping and Gardening Expert Trevor McClintock Launches New Locally Optimized Website (Fri 2nd Jun 17)
Sleep apnea devices Market is Evolving At A CAGR of 7.5% by 2022 (Fri 2nd Jun 17)
Agriculture Technology Market 2017 Global Analysis, Opportunities and Forecast to 2022 (Fri 2nd Jun 17)
Global VR Helmet Market by Manufacturers, Technology, Type and Application, Forecast to 2022 (Fri 2nd Jun 17)