Leading Coloured Glass Splashbacks Company Launches New Bespoke Ordering Service
View as PDF
Print View
Glass Splashbacks UK has announced the launch of Quick Quote, their new online quotation and glass splashback ordering tool, beginning January 13th, 2015.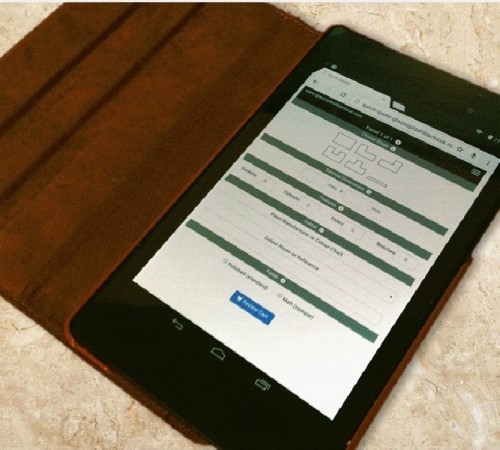 London, UK - January 14, 2015 /PressCable/ --
Home Improvement and Kitchen DIY Enthusiasts can breathe a sigh of relief thanks to a new online quotation and ordering tool launched this week by prominent London based glass splashback company, Glass Splashbacks UK. The tool, Quick Quote, marks the completion of the second phase of a project started in 2010 by CEO, Mr Sam Fisher, to establish a fully automated online ordering system within the home improvement sector and beginning with the coloured glass splashback industry.
"We're always looking for ways to improve the service we offer to our customers and make the process as simple and straightforward as possible," Mr Fisher said, "and one way is simply by keeping up to date with the latest technologies. There are very few companies out there that appear to be making the move towards being fully automated,even though I believe it is a realistic goal."
Quick Quote has been designed to address some of the most common issues faced by consumers alike when requesting a basic glass splashback quotation or processing a bespoke order for multiple splashback panels, whilst at the same time, significantly speeding up the whole process.
Some of the features that are included:
Intuitive Design - although the design elements may at first appear sparse, the uncluttered layout actually helps customers to quickly navigate around the tool and efficiently input all of the information required to provide a quote
Immediate Online Quote - all of the necessary information can be inputted to provide an accurate online quote without the common issues of a manual system
Simple Instructional Guide - the process of ordering multiple panels of varying shapes, size and colour is by no means a simple task but the tool provides easy to understand instructions to guide even the novice through every step of the process
Automated Ordering Process - not only does Quick Quote allow customers to receive a final quotation by email but with all of the relevant information entered there is also the facility to click through and place an order directly from the cart
"We wanted to produce a tool that simplified the process for our customers so that the whole experience of buying from us remained a joy and was not a tedious experience, as is so often the case" explained Mr Fisher, "this was not an easy task as we had to continually walk a thin line between being informative and keeping it simple. When there are so many variables, what seems like a straightforward process can easily become complicated but I think we've managed to achieve both and I'm very excited about this launch and the next phases we are planning to introduce."
For more information about Glass Splashbacks UK, please visit http://glasssplashbacksuk.com
For more information about us, please visit http://glasssplashbacksuk.com
Contact Info:
Name: Julian Kinkaid
Email: info@glasssplashbacksuk.com
Organization: Glass Splashbacks UK
Phone: 020 3086 9434
Release ID: 72187
Recent Press Releases By The Same User
Agarwood Essential Oil Market Expected to Grow at CAGR 4.2% During 2016 to 2022 (Fri 2nd Jun 17)
Cyber Weapon Market by Type, Product, Application, Region, Outlook and Forecast to 2022 (Fri 2nd Jun 17)
Landscaping and Gardening Expert Trevor McClintock Launches New Locally Optimized Website (Fri 2nd Jun 17)
Sleep apnea devices Market is Evolving At A CAGR of 7.5% by 2022 (Fri 2nd Jun 17)
Agriculture Technology Market 2017 Global Analysis, Opportunities and Forecast to 2022 (Fri 2nd Jun 17)
Global VR Helmet Market by Manufacturers, Technology, Type and Application, Forecast to 2022 (Fri 2nd Jun 17)