Thailand Tours Specialist, TourChoice, Introduces 3 New Mekong River Cruises
View as PDF
Print View
Canada and Thailand based TourChoice, a well established and professional tour operator specializing in tours in Southeast Asia has announced amazing new Mekong River Cruise itineraries for travelers interested in exploring Vietnam and Cambodia.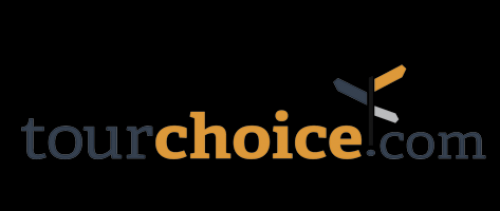 Vancouver, B.C., Canada - May 9, 2015 /PressCable/ --
TourChoice, a leader in active adventure tours, private guided tours and more relaxed cultural experiences in Thailand and throughout the Southeast Asia region, has recently added 3 new Mekong River Cruises to its roster of relaxing adventure cruises in Southeast Asia. An amazing new 3-day - 2 nights cruise itinerary from Phnom Penh to Siem Reap immerses travelers in the wonders of Tonle Sap Lake. Guests will explore various floating villages and disembark on daily excursions to local rural farming communities on the periphery of the mighty Mekong and Tonle Sap.
Robert Moore TourChoice's Chief hirer and firer, has gone one step further, and included two 8 day - 7 night cruises; Saigon to Siem Reap or Siem Reap to Saigon.
Moore says " The new 8 days - 7 nights cruise itinerary offers a varied and captivating experience. The spectacular scenery with daily excursions gives travelers a chance to immerse themselves in life on the river and experience the ever-changing landscape as bustling Vietnam gives way to tranquil Cambodia. The longer 8 day cruises also give guests a chance to explore the Mekong River Delta and guest will either start or end on Tonle Sap Lake in Siem Reap depending on which cruise guests choose. Either way, culture and human life on the river are highlights as guests bear witness as to how local people eek out a living on the Mekong, which dominates their lives. The cruising is smooth and scenic routes have been carefully selected for optimum enjoyment. This one of a kind cruise is complimented by air-conditioned cabins on board and a professional crew with expert knowledge of the local life and local terrain so that guests will join the tour with the reassurance that they are in expert hands".
Operating on a Join In basis, full details of the new TourChoice River cruise tour itineraries can be found here
The new Mekong River cruises operate on the Toum Tiou II vessel, custom built in 2008 and specifically designed for intimate shallow water navigation. Toum Tiou II's shallow draft of only 1.4 meters extends her reach into tributaries and most importantly, it allows her to cross Tonle Sap Lake in under 4 meters of water, whereas all other larger river cruise vessels cannot cross Tonle Sap unless the lake water is higher. With 14 noble wood colonial style cabins and an overall length of 38 meters. Toum Tiou II is powered by a 450 HP engine and she cruises at 11 knots. Cabins are equipped with en-suite showers, twin beds, closet, desk, safe and a viewing window. A crew of 8 are attentive to guests needs and 3 delicious meals a day offer guests a fusion of Asian and western cuisines. The evenings are spent dining, relaxing in the lounges on the top deck, star gazing and enjoying the warm nights and fresh air.
According to Moore "the new Mekong River Cruises on Toum Tiou II are designed with affordability in mind, making them ideal for couples or friends looking for a culturally rich immersive experience into the local ways of life, which only exists on a river cruise.
The waters of Tonle Sap Lake rise during the rainy season every year becoming a vast expansive water world; land formerly in sight now completely gone, with tree tops being the only evidence of the land that once was.However, just as quickly as the lake floods, waters begin to recede back into the tributaries of the Mekong actually causing the river to reverse its direction.
In Siem Reap, guest will have the chance to visit Unesco World Heritage sites such as Angkor Wat and Angkor Thom. In Saigon, a bustling city awaits with many cultural attractions.
Cruises depart weekly. The high water season from July to January is the best time to go. Travelers are advised to ask about water levels on Tonle Sap when booking a cruise.
For more details on TourChoice's Asian tours, please click here
For more information about us, please visit http://www.tourchoice.com
Contact Info:
Name: Robert Moore
Email: info@tourchoice.com
Organization: TourChoice
Address: 102-2890 Point Grey Road Vancouver, B.C., Canada V6K 1A9
Phone: 1 888 889-0343
Release ID: 81567
Recent Press Releases By The Same User
Agarwood Essential Oil Market Expected to Grow at CAGR 4.2% During 2016 to 2022 (Fri 2nd Jun 17)
Cyber Weapon Market by Type, Product, Application, Region, Outlook and Forecast to 2022 (Fri 2nd Jun 17)
Landscaping and Gardening Expert Trevor McClintock Launches New Locally Optimized Website (Fri 2nd Jun 17)
Sleep apnea devices Market is Evolving At A CAGR of 7.5% by 2022 (Fri 2nd Jun 17)
Agriculture Technology Market 2017 Global Analysis, Opportunities and Forecast to 2022 (Fri 2nd Jun 17)
Global VR Helmet Market by Manufacturers, Technology, Type and Application, Forecast to 2022 (Fri 2nd Jun 17)