Reviewing This Publishes New Optimind Review To Warn Individuals Of This Growing Scam
View as PDF
Print View
Reviewing This has published a new review which exposes Optimind as a scam, despite its growing popularity, which can betray new users into thinking it really works.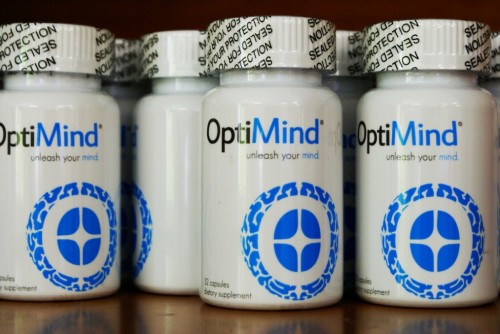 March 4, 2016 /MarketersMedia/ --
Supplements are big business in the 21st century, and everyone is looking for a product that can help top up what they lack in their natural diet and give them an added edge, whether it be better health, greater energy or higher performance. Unfortunately, the problem with this demand is that it allows scammers to take advantage of people's appetites with phony products. Reviewing This is a website that reviews a huge range of products, both individually and in comparison to one another, to help people make informed purchasing decisions. They have just posted a review of Optimind, a supplement designed to increase brain power, with disappointing news for potential users.
The review on Optimind describes the reviewers own experiences with a similar supplement, which led them to explore the alternatives with a view to creating a comparison review of the best products available. However, upon purchasing Optimind they undertook a very different journey.
Instead, the review shows research of genuine one star customer reviews buried beneath what is potentially hundreds of fake five star reviews, explaining that the product had no effect whatsoever.
What's more, the Optimind scam goes deeper, with the pills causing unwanted side effects and the company itself refusing to cancel the subscription and continuing to bill the reviewer after they tried to cancel multiple times.
A spokesperson for Reviewing This explained, "Optimind is a scam. It's as simple and disappointing as that. Unfortunately, one of our writers had to find this out the hard way, but at least by publishing these findings we can help countless other people avoid being trapped by this predatory company. Optimind are taking advantage of people's good will and have manufactured a reputation for excellence based on hype, not reality. Their product is by no means recommended, and we pleased to be able to prevent them from making further sales wherever possible."
About Reviewing This: Reviewing This is an online resource center that enables individuals to find independent, insightful consumer advice on products that are available for purchase online. The website covers the latest trends as well as best sellers, and is regularly updated by a committed team of writers and researchers.
For more information about us, please visit http://www.reviewingthis.com
Contact Info:
Name: PRWhirlWind
Organization: PRWhirlWind

Source: http://marketersmedia.com/reviewing-this-publishes-new-optimind-review-to-warn-individuals-of-this-growing-scam/105951
Release ID: 105951
Recent Press Releases By The Same User
Agarwood Essential Oil Market Expected to Grow at CAGR 4.2% During 2016 to 2022 (Fri 2nd Jun 17)
Cyber Weapon Market by Type, Product, Application, Region, Outlook and Forecast to 2022 (Fri 2nd Jun 17)
Landscaping and Gardening Expert Trevor McClintock Launches New Locally Optimized Website (Fri 2nd Jun 17)
Sleep apnea devices Market is Evolving At A CAGR of 7.5% by 2022 (Fri 2nd Jun 17)
Agriculture Technology Market 2017 Global Analysis, Opportunities and Forecast to 2022 (Fri 2nd Jun 17)
Global VR Helmet Market by Manufacturers, Technology, Type and Application, Forecast to 2022 (Fri 2nd Jun 17)