Childhood Anxiety Disorder Red Flags of Self Harm Signs Report Released
View as PDF
Print View
The Kaleidoscope Behavioral Health team of renowned and compassionate counselors and therapists announced a new report warning about the growing incidence of childhood anxiety and what symptoms parents should be looking for to identify and help their children overcome these serious yet treatable disorders.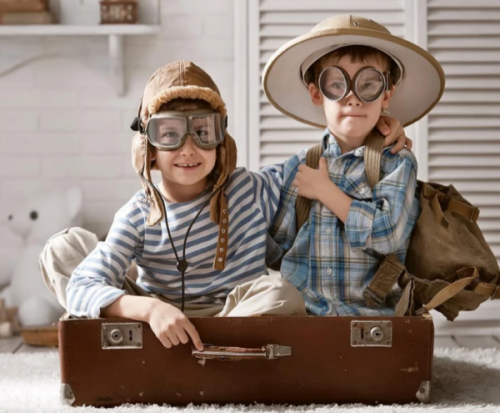 Flower Mound, United States - November 9, 2016 /PressCable/ --
The Kaleidoscope Behavioral Health announced the release of a new report focusing on the growing problem of anxiety in children and how parents can recognize childhood anxiety disorders to seek the appropriate therapy or treatment.
More information is available at http://kaytrotter.com.
The Kaleidoscope Behavioral Health is a leading, client-focused and Christ-centered organization striving to provide the best integrated clinical practice, education and support to help children, teens or adults and families in the North Texas area prevent, resolve and overcome a broad range of emotional or behavioral difficulties and feel happier and whole in body, mind and spirit.
Its compassionate team of specialists, led by the renowned play therapist and counselor, Dr. Kay Trotter, announced the release of a new report warning about the increase in childhood anxiety cases which can manifest themselves as many different types of diagnosable and treatable disorders, from the generalized anxiety disorder or separation anxiety to self harm, obsessive compulsive disorders, social anxiety/phobia, panic disorder or specific phobias.
The childhood anxiety report also details common symptoms parents should look for to recognize an anxiety disorder, including physical symptoms such as repeated stomach or headaches and muscle tensions or excessive worrying about something bad happening and frequently feeling nervous or obsessive thoughts and compulsive behaviors as well as difficulties falling or staying asleep, fear of making mistakes, irritability or difficulty separating from the parents, and more.
Parenting tips and essential information on common therapy options available to help overcome the increasingly common childhood anxiety disorders, which according to the Anxiety & Depression Association of America (ADAA) affect one in eight children with 80% currently not getting the proper treatment and at a higher risk of performing poorly in school, missing out on important social experiences or engaging in harmful behavior or substance abuse, are also included.
More information on childhood anxiety disorders and the Kaleidoscope Behavioral Health along with extensive details on its compassionate and effective therapy, counseling and support solutions, from play therapy to give the child an opportunity to 'play out' their feelings and problems to animal assisted therapy or individual counseling, support groups, parent coaching, and more, can be consulted on the website link provided above.
The Kaleidoscope Behavioral Health explains that "a common thread in today's world is anxious children and although anxiety is a normal human emotion that everyone experiences at times, anxiety disorders, however, are different and a serious mental illness that can cause such distress that it interferes with the basic ability to lead a normal life".
For more information, please visit http://www.kaytrotter.com/
Contact Info:
Name: Kay Trotter
Organization: Kaleidoscope Behavioral Health
Address: 3535 Firewheel, Suite F
Phone: (214) 499-0396
Release ID: 143071
Recent Press Releases By The Same User
Agarwood Essential Oil Market Expected to Grow at CAGR 4.2% During 2016 to 2022 (Fri 2nd Jun 17)
Cyber Weapon Market by Type, Product, Application, Region, Outlook and Forecast to 2022 (Fri 2nd Jun 17)
Landscaping and Gardening Expert Trevor McClintock Launches New Locally Optimized Website (Fri 2nd Jun 17)
Sleep apnea devices Market is Evolving At A CAGR of 7.5% by 2022 (Fri 2nd Jun 17)
Agriculture Technology Market 2017 Global Analysis, Opportunities and Forecast to 2022 (Fri 2nd Jun 17)
Global VR Helmet Market by Manufacturers, Technology, Type and Application, Forecast to 2022 (Fri 2nd Jun 17)